Asset Recovery & Management
Why Choose Adirondack Networks for Asset Management?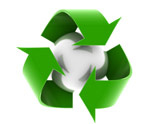 Adirondack Networks is a new and used independent hardware distributor that buys and sells re-marketable data center hardware. With our extensive knowledge of the secondary market for refurbished IT hardware, we are able to help organizations achieve a greater return of capital from their surplus and decommissioned equipment. By eliminating the inexperienced specialists in recycling, customers will receive fair-market value, instead of scrap value!! Let us help you recover your technology assets and turn your surplus equipment into working capital.
IT Equipment For Sale?
We Buy Used Computer & Networking Hardware
Cash
Stretch your IT budget by trading in your old or unused IT equipment to receive credit towards future purchases with Adirondack Networks. This option allows you to maximize your ROI for your end-of-life or surplus IT equipment while producing additional funds towards new IT investment.
Credit
The value of cash is self-evident. However, not only do you receive working capital, you also benefit by removing the cost of storing or maintaining inventory from your bottom line. We provide competitive offers on surplus, retired, or simply unused remarketable datacenter hardware in quantities of all sizes.
Consignment
Sometimes our customers have a high value, niche market item that just doesn't carry the same market demand as stocking inventory. This product is ideal for consignment; put our sales reps to work selling your hardware and receive the largest return on investment for your unique item.
Contact Us
GET A BUY-OUT or TRADE-UP QUOTE